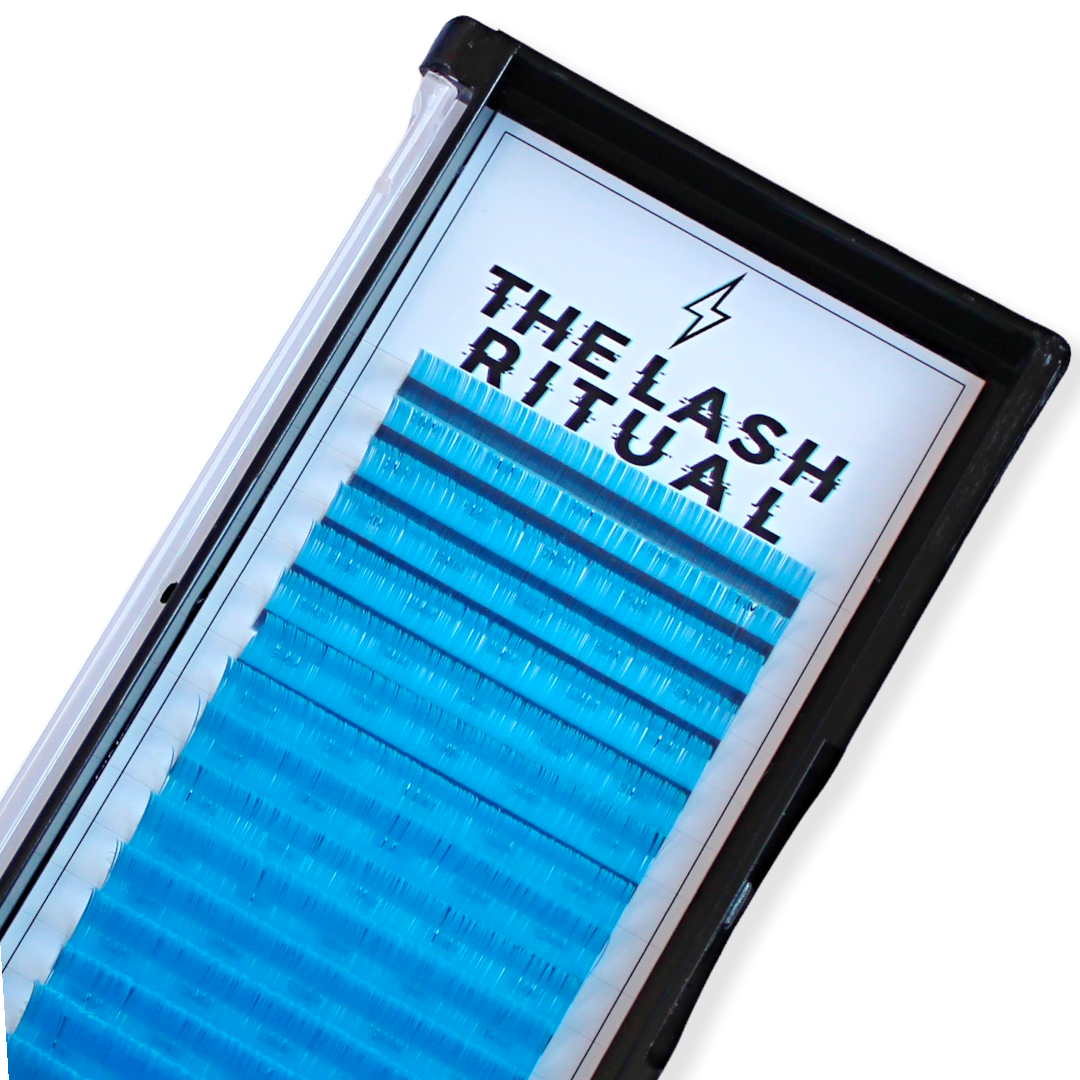 Blue .15 [FLAT]
Blue. 16 lines of C or CC curl .15 Flat lashes with 2 rows of each length 7mm to 14mm.
About The Collection:
The Lash Ritual's Flat Collection features .15 classic lashes are "Flat" aka "Ellipse" to give off maximum color payoff with minimal weight. These specialty lashes have the width of a .15 diameter but with the weightless feel of a .07. Featuring a "snake tongue" split tip to give a beautiful soft taper and an UTRA MATTE finish - no "plastic" look here!
TIPS FOR USING FLAT LASHES:
- For maximum bonding and retention, Flat Lashes should be applied directly on top, or on the under side of the natural eyelash. Flat Lashes are not meant to be applied to the sides of the natural eyelash.
- When picking up a Flat Lash, make sure your pick up point is in the center of the curve of the lash not the tips. The tips of a split-tip flat lash are very fine and delicate and if you pick up on the tip you may bend, kink, or pull apart the tip.
- While flat lashes have the weight of a .07, they are meant to be applied as a 1:1 classic lash.