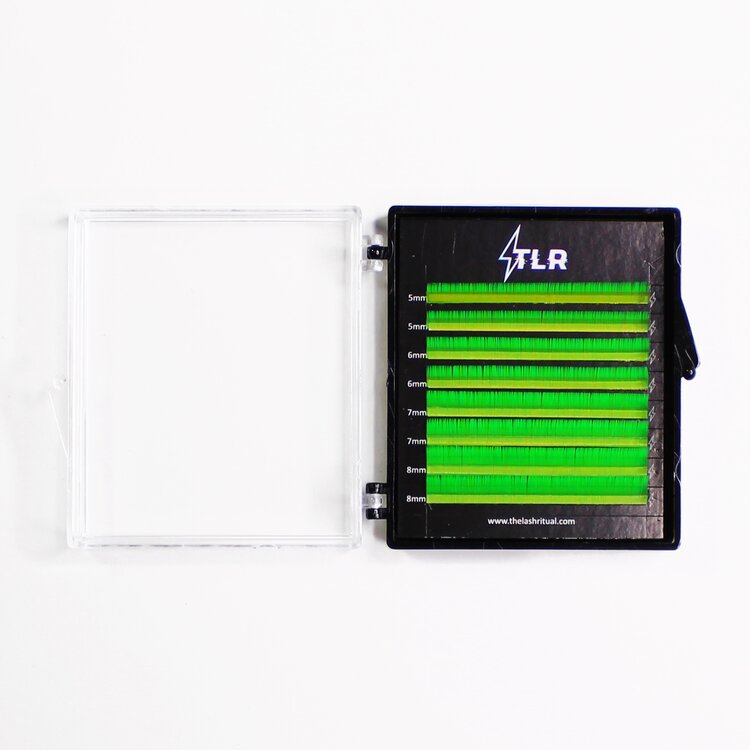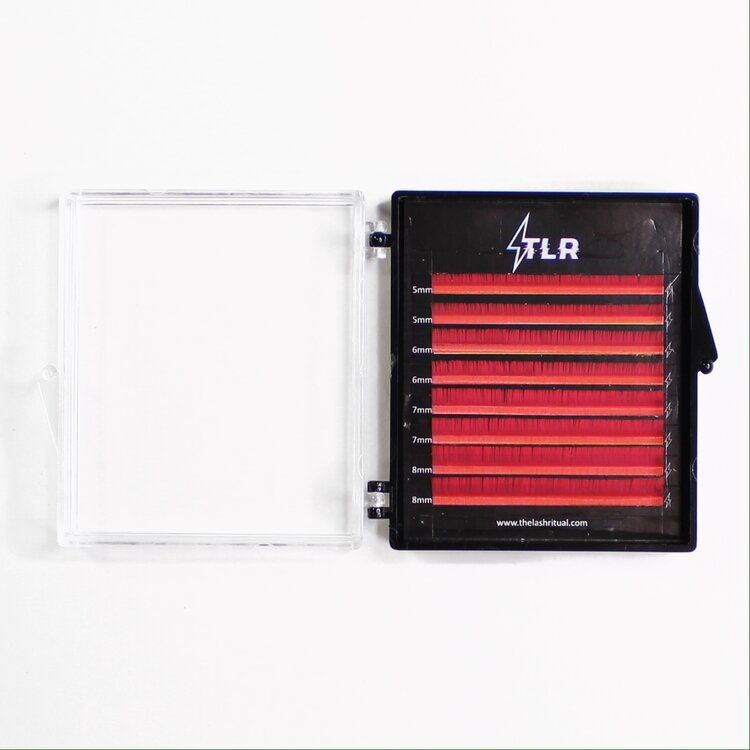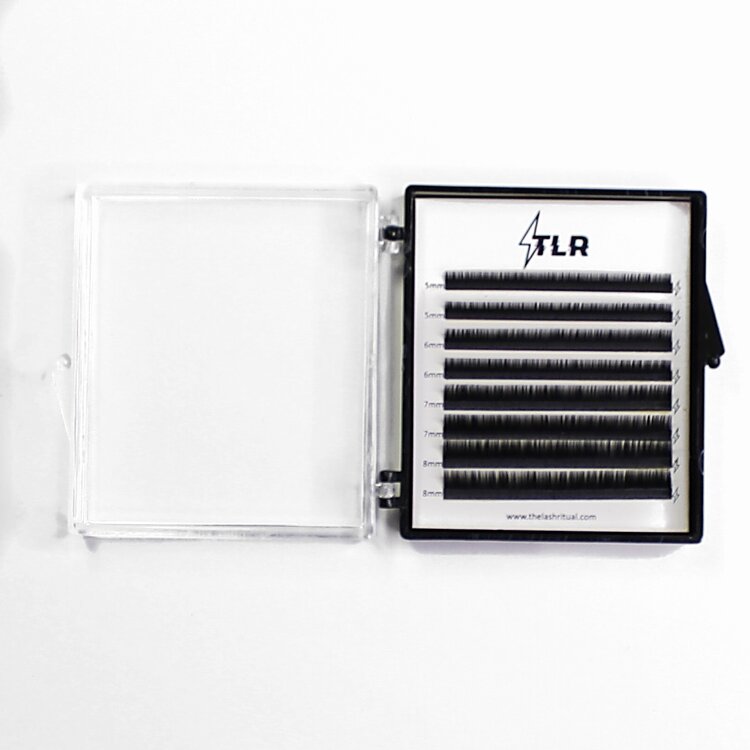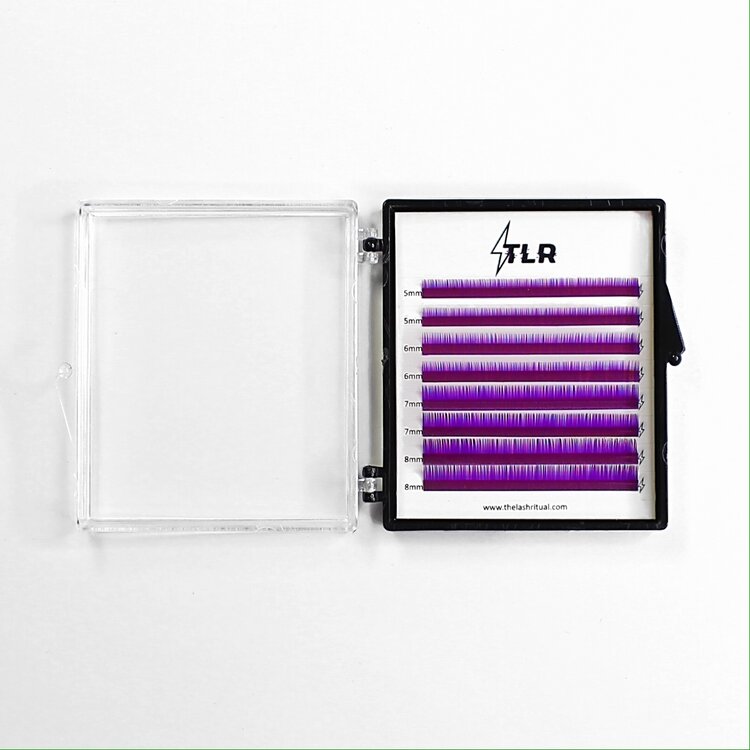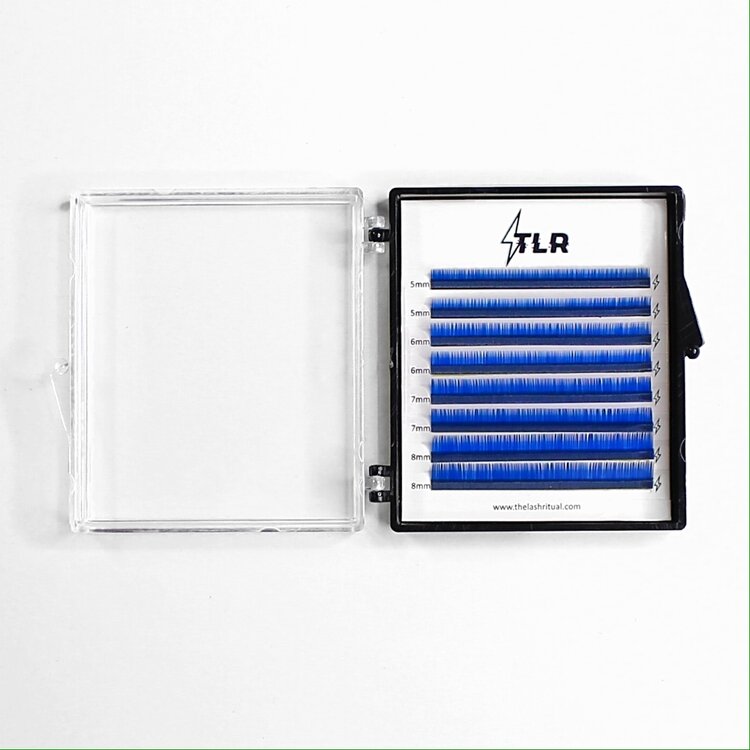 Bottom Lash Mini Tray
These specialty mini trays are designed for bottom lash application, and can also be used for inner corners. Soft J curve and small lengths 5-8mm are perfect for creating a doll eye effect. These fun colors can be applied as an express service on their own, as an add on to a lash lift, or with a full set or fill. This is another way to express your creativity and stand out from other lash artists in your area. 
These trays are .07 diameter and are meant to be picked up from the strip with a boot tweezer and applied as unfanned, or slightly fanned 2-4D sections.