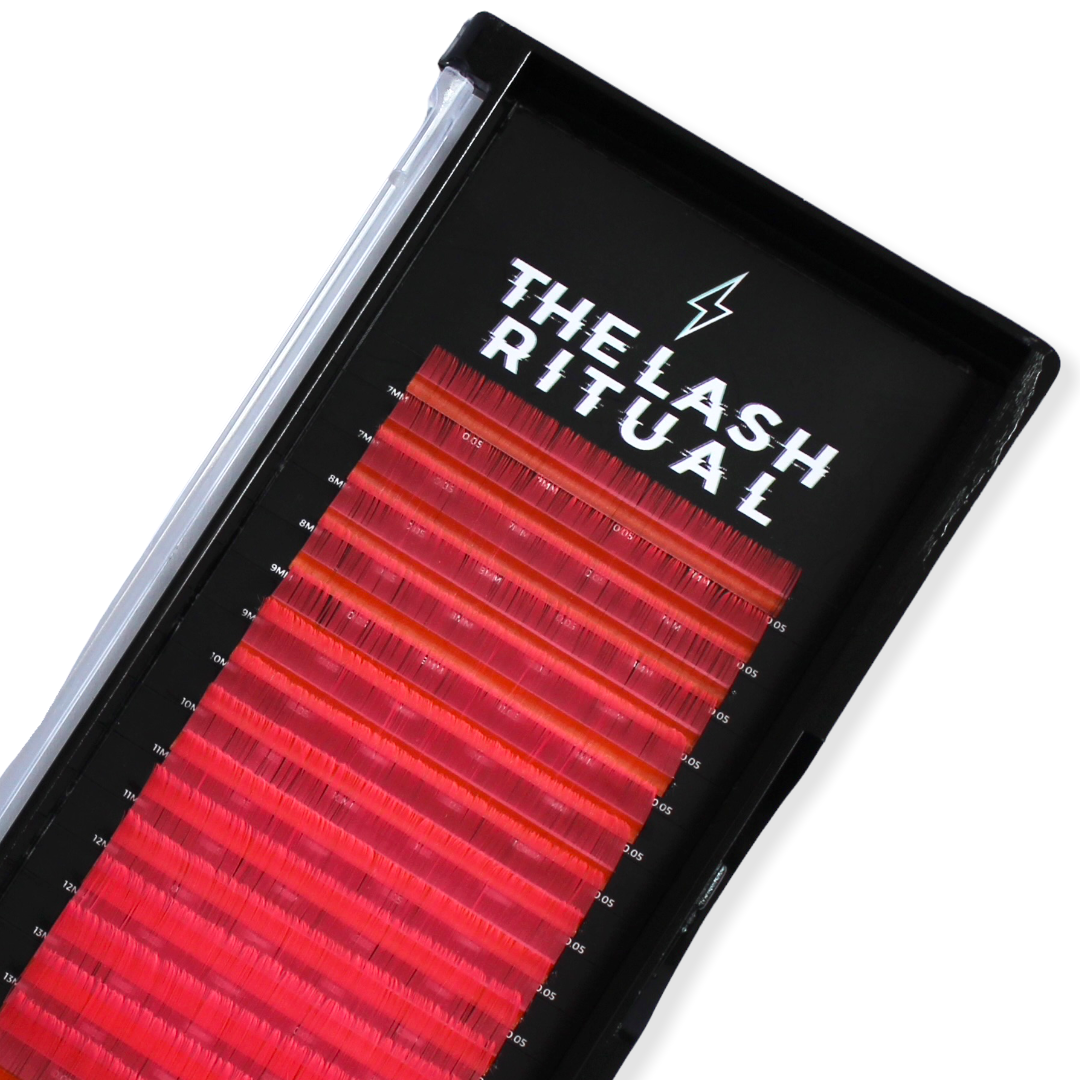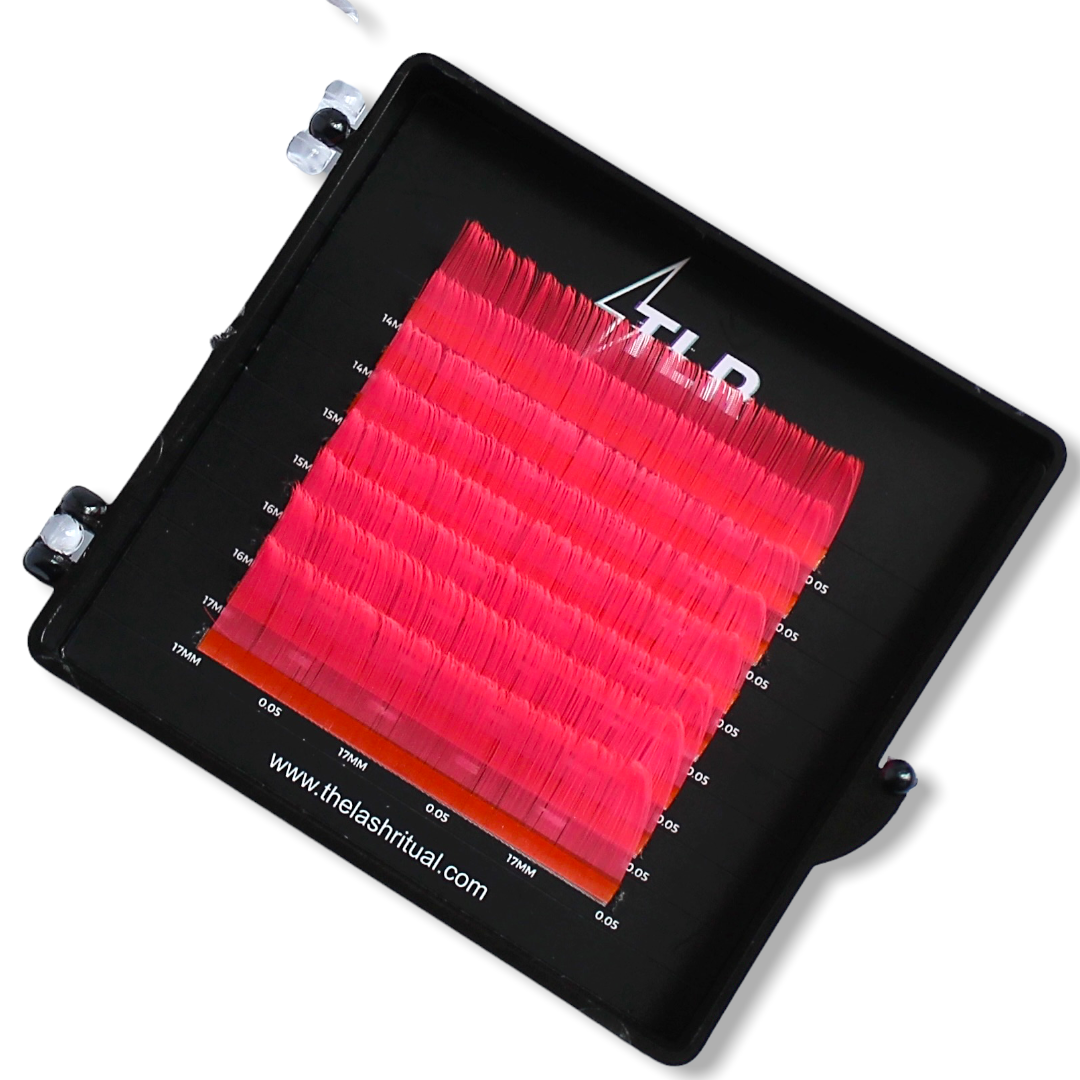 Neon Pink .05 [MEGA]
PLEASE NOTE: THE CC.05 14-17 MINI TRAYS ARE 50% OFF DUE TO A CURL DEFECT - EXPECT CURL TO BE ONE CURL DOWN THAN AS MARKED. CC = C. 

The softest, matte and opaque .05's ever featuring our iconic Feather Tips. Our manufacturer says these are .05 but they really feel like .03's because of their extra tapered tips! Activates under UV black light for an extra-terrestrial glow. Available in C, CC, and L full size 16 row trays, and CC and D mini 8 row extended length trays.
Additional Info:
While vibrant, TLR Neon Lash Collection do not glow on their own. They are activated by UV/blacklight. Be sure to add one to your cart at checkout to get the full effect.