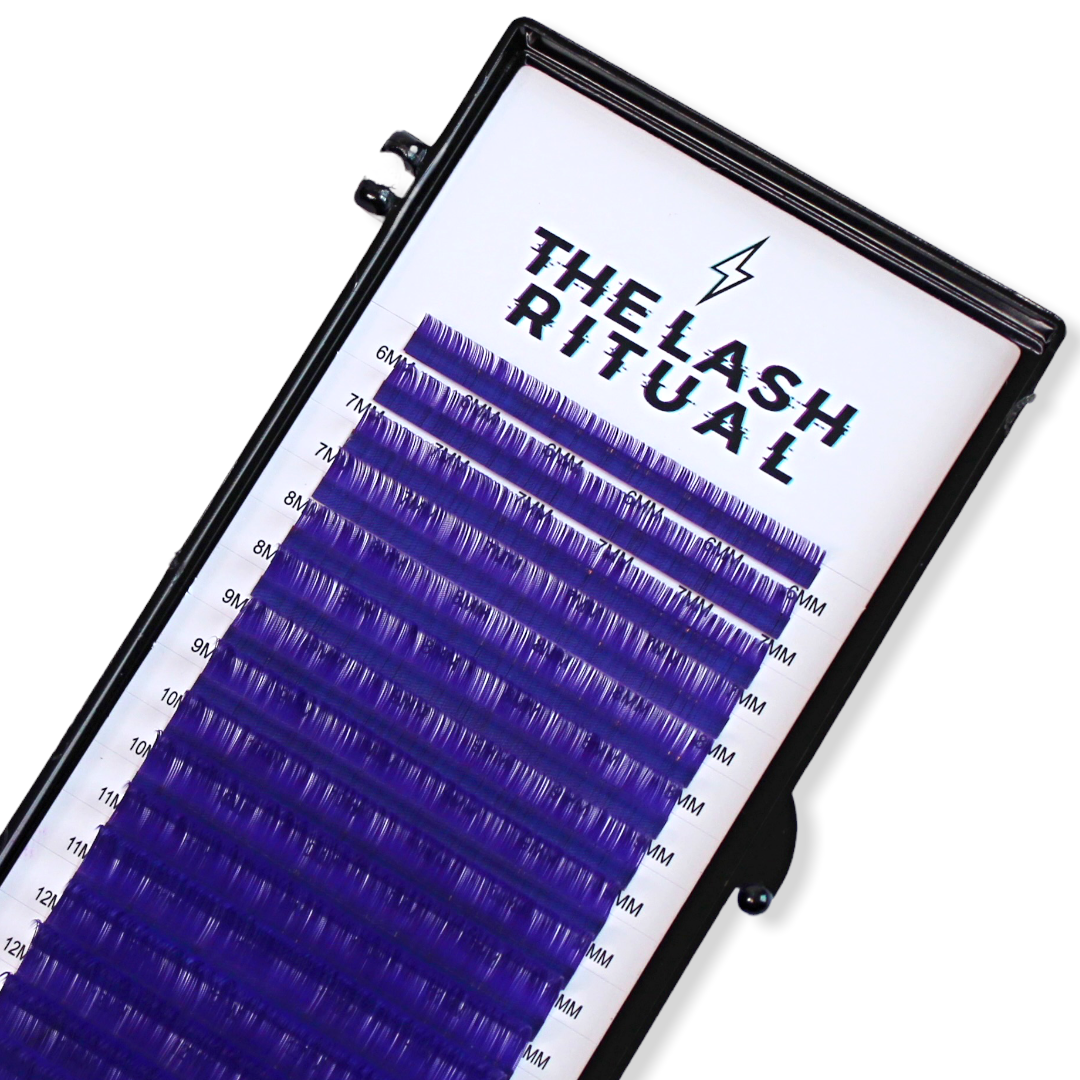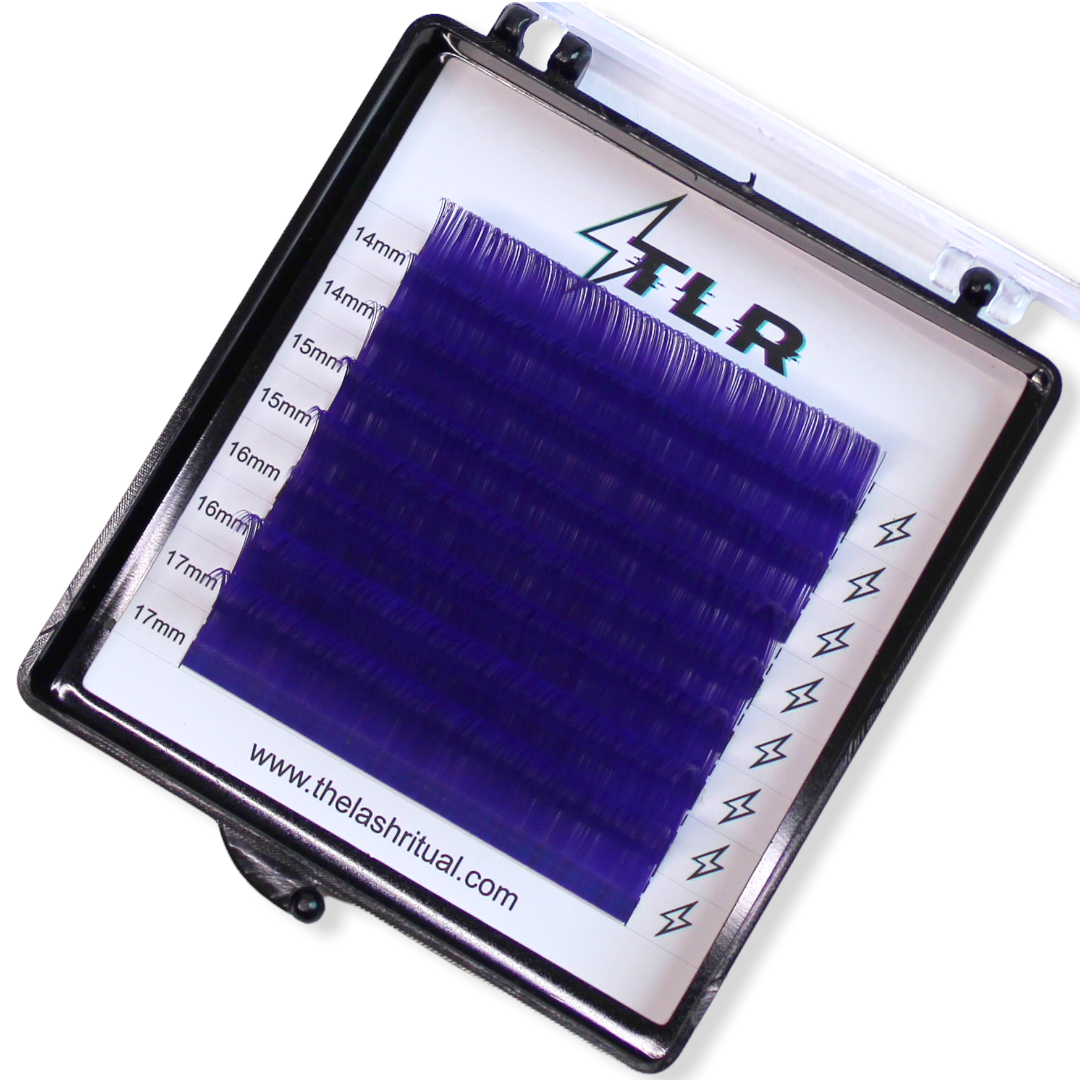 Nightshade .07 [FeatherTip]
The most beautiful and unique indigo/purple you'll ever see. Bold yet subtle… Bright yet dark. 😈 Name inspired by Creative Color Artist Kimmy @nightshadeparlour. Available in 16 line Full Size mixed trays of lengths 6-14, and 8 line mini trays of lengths 14-17. B, C, CC, and M curl. Single length trays are 16 lines. 
ABOUT THE COLLECTION:
The Lash Ritual's best selling FeatherTip Collection features a deep taper at the tip, giving the feel and appearance of a .05 lash. They are the most matte, opaque, soft color lashes you'll ever find! FeatherTip lashes are great for airy wispy sets, perfect for wet lash effects/closed fans, or those looking for extra soft lashes. If you feel that .07 color lashes are too "stiff", you will LOVE the FeatherTip collection 🙌🏻 Please note that the FeatherTip collection is custom dyed, and each batch may vary in color. We aim to keep this to a minimum, but slight variations may occur. 
The Lash Ritual lashes are for hand crafting volume fans. They are not "Easy Fans", "Pre-made Fans" or "Auto Fans". Lashes are loose at the base when removed from the strip and must be manipulated into a volume fan and dipped into adhesive.