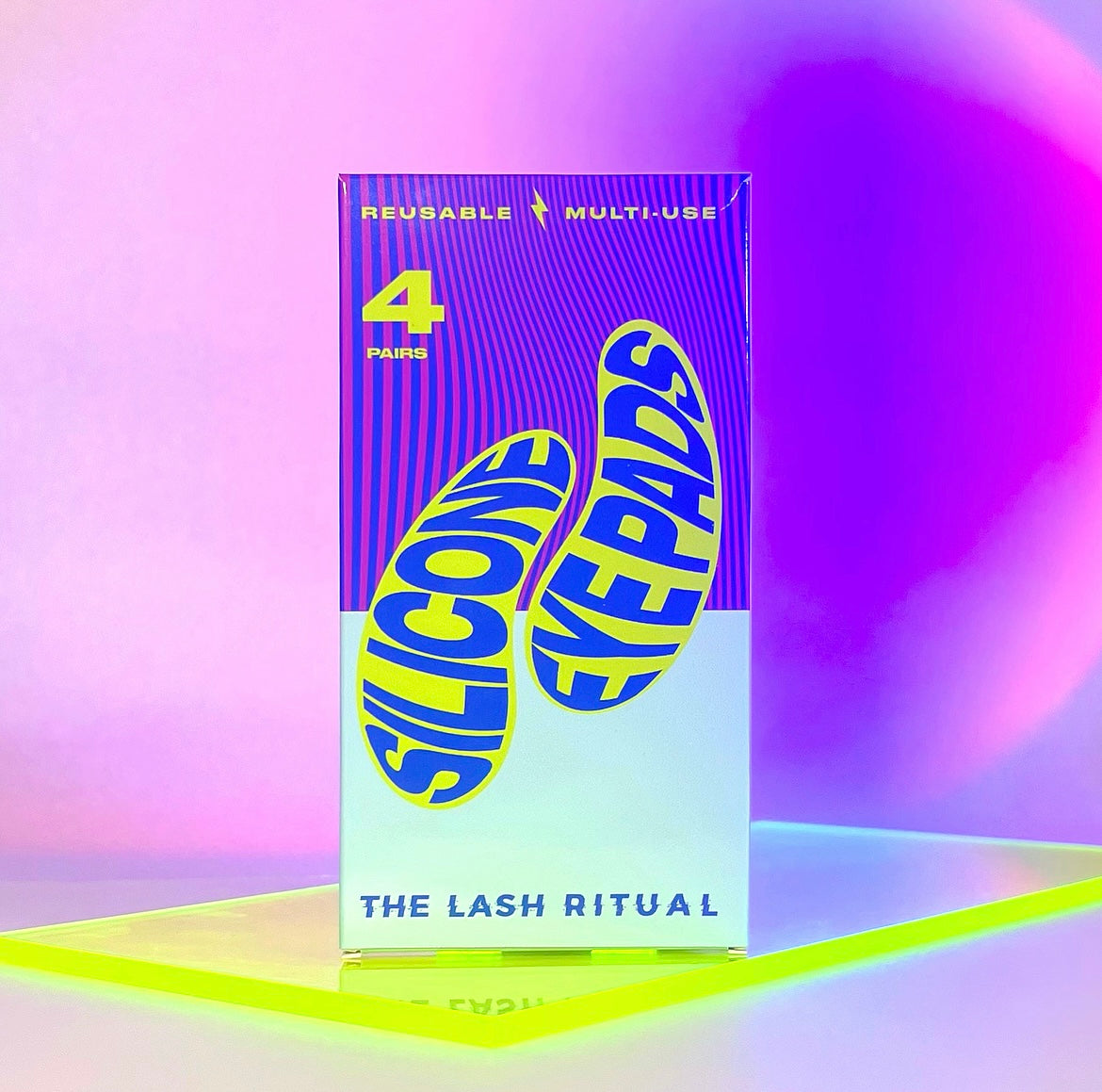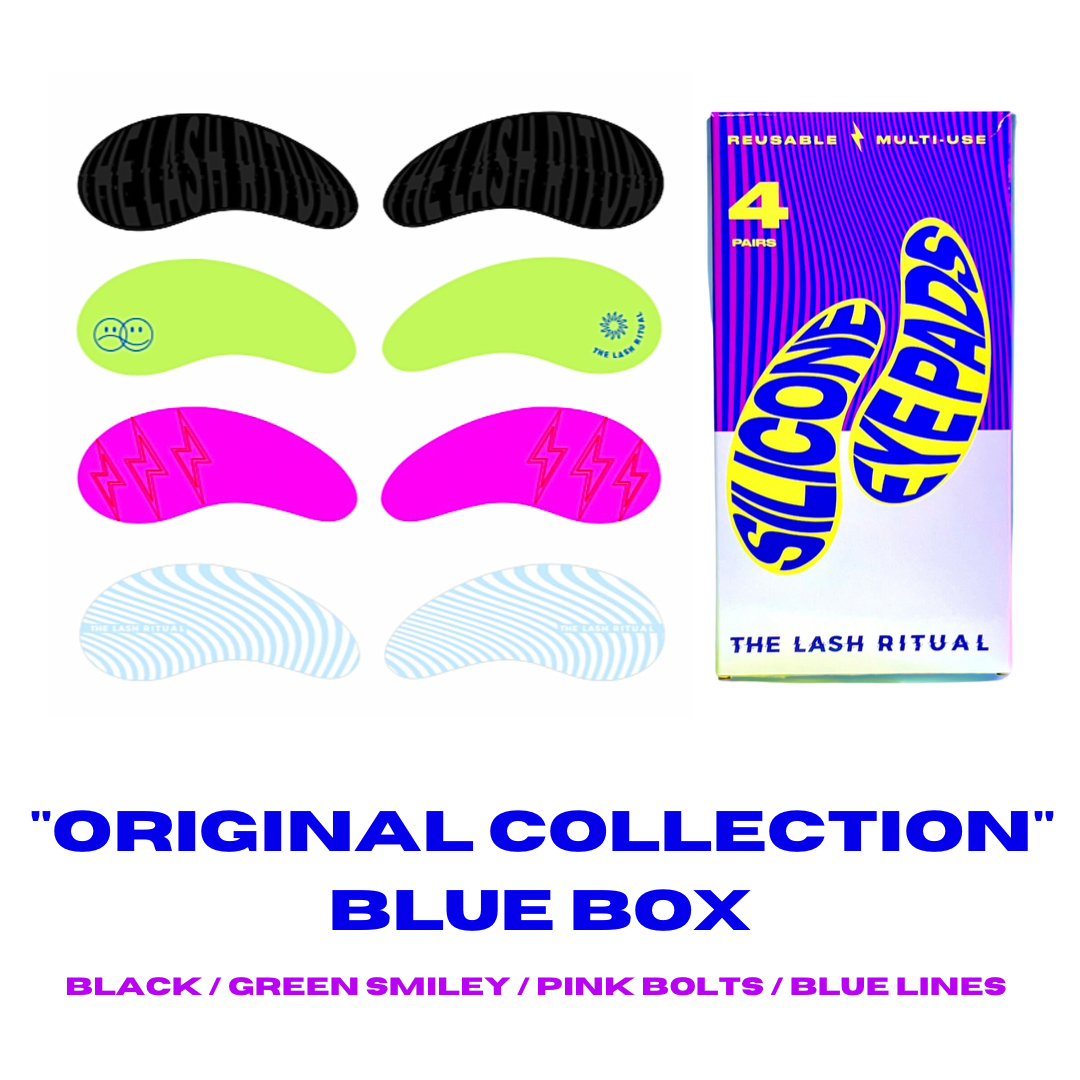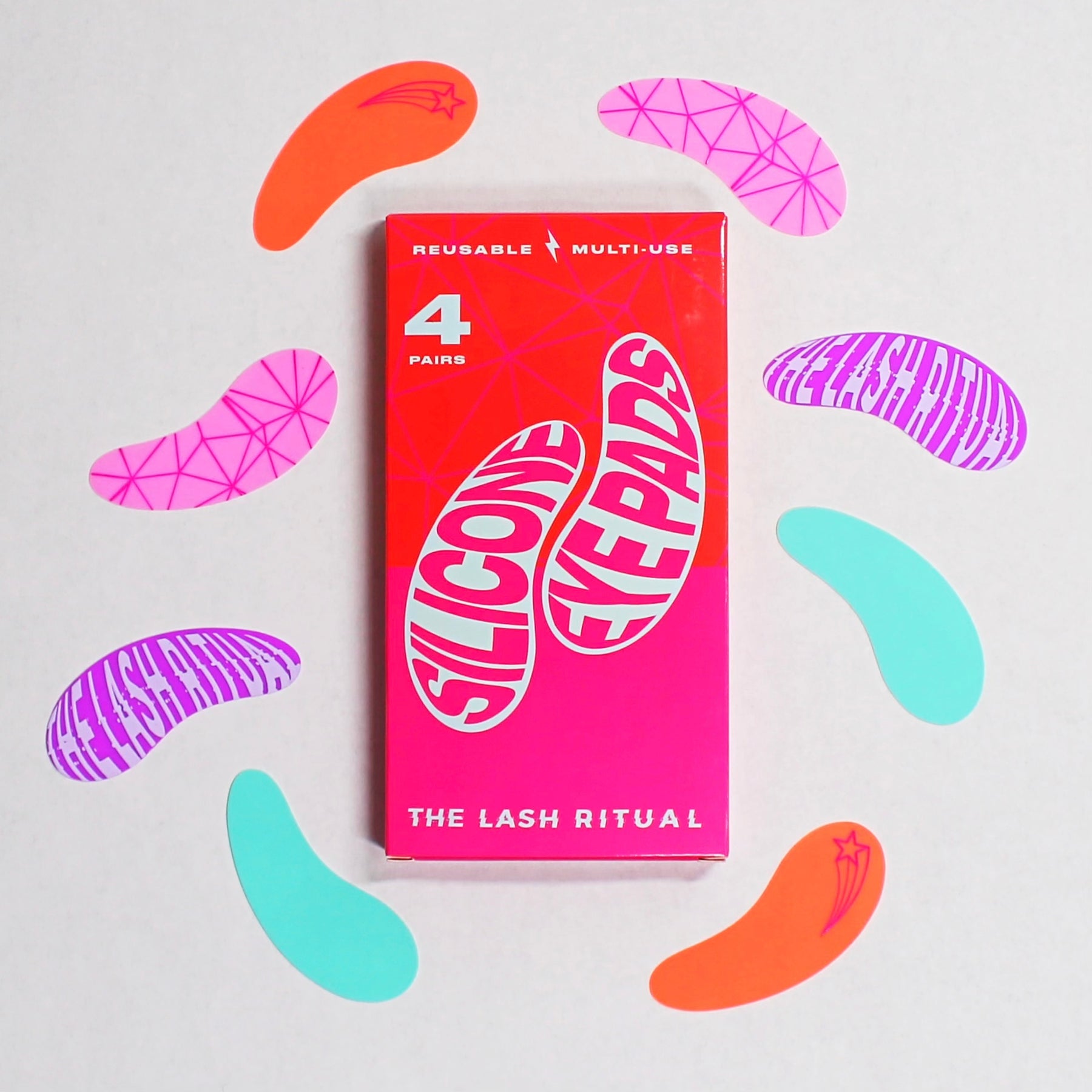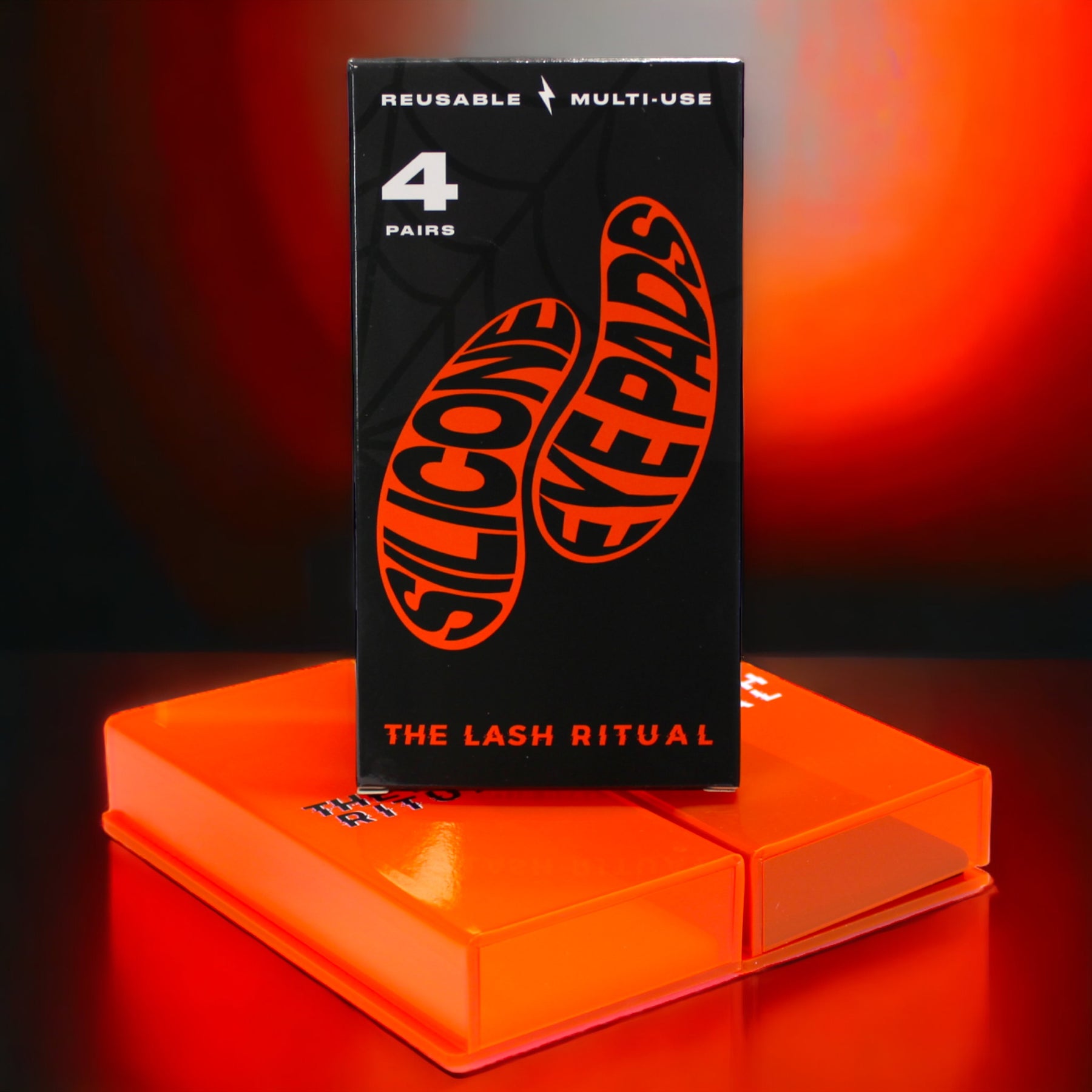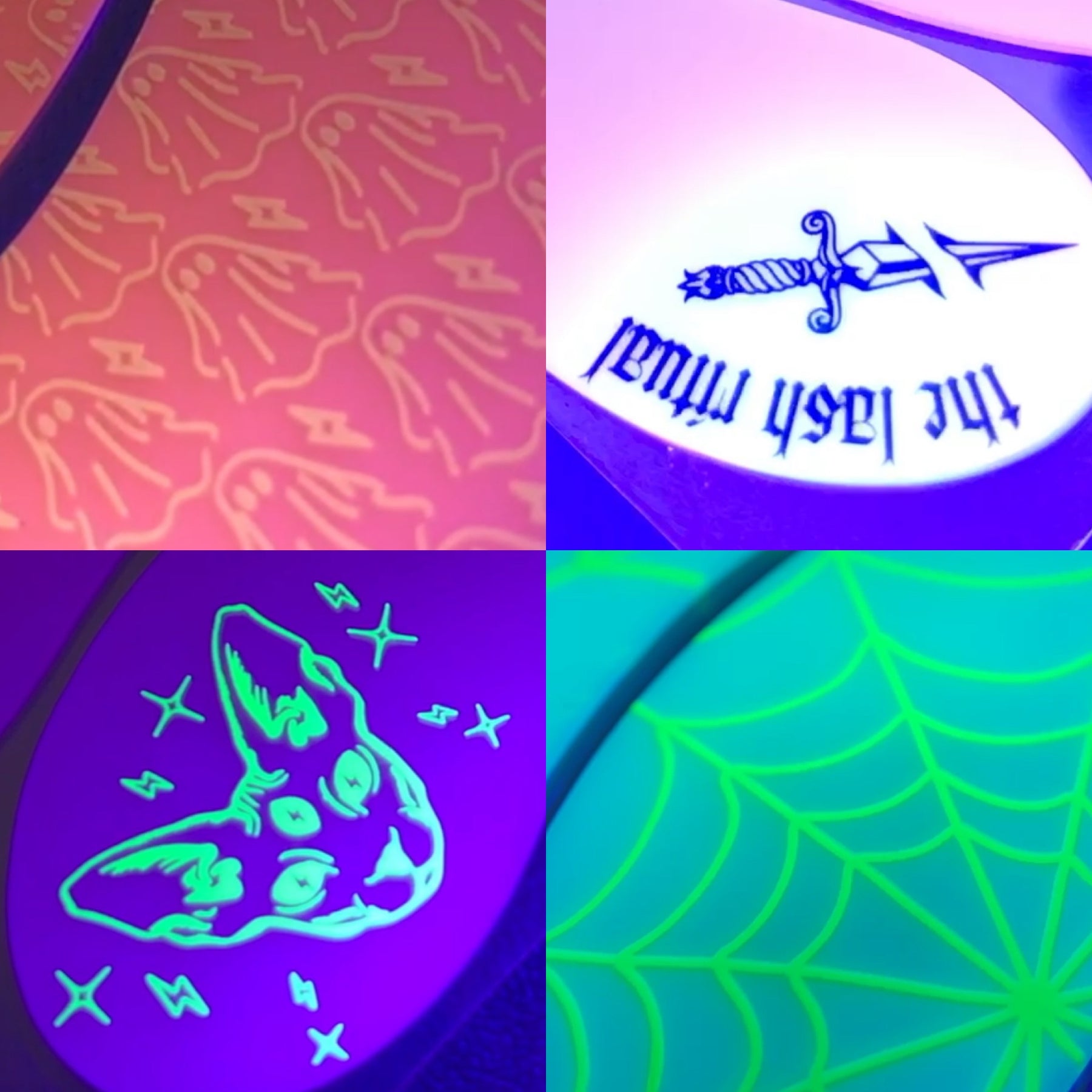 Silicone Eye Pads - 4 Pack
Re-usable, adhesive free, gel free, medical grade silicone undereye pads in 4 funky TLR designs and colors.

Original Collection/Blue Box: Black, Green Smiley, Pink Bolts (UV), Blue Lines
Summer Collection/Orange Box: Orange Stars (UV), Pink Lines (UV), Aqua, Purple
Halloween Collection [Launching Oct 1]: Orange Ghosts (UV), Green Webs (UV), Purple w/ Neon Kitty (UV), White Dagger & Vamp Lip
*Please scroll through product images for contents of each box. Mix and match not currently available. 
BENEFITS:
- Reusable. Save money on re-ordering disposables and reduce waste. 
- Gel and adhesive free medical grade silicone is the most gentle on the skin for clients with sensitivities or allergies to adhesives and gel additives. 
- THEY'RE FUN! Take more attractive, polished photos of your sets. No more unattractive tape, "cheese slice" foam, or plain boring eye pads in your IG photos. 
- Black pads work great for working with blonde and white lashes. 
HOW TO USE: 
- Apply either directly on top, or directly under the lower lashes. Use flex-tape as needed to secure any exposed lower lashes. See demo video below for two recommended application methods. Our favorite method is the "sandwich technique".

HOW TO CLEAN: 
- Wash with hot water and anti-bacterial soap. Rise. Wipe front and back with alcohol and rinse again. Pat with paper towel or air dry. Store on plastic film sheet and provided resealable protective bag or Storage Tin. SEE VIDEO DEMONSTRATION BELOW. 
Click here to go to complete Silicone Eye Pad FAQ page. 
x Do not use for lash tinting or chemical lash removals.