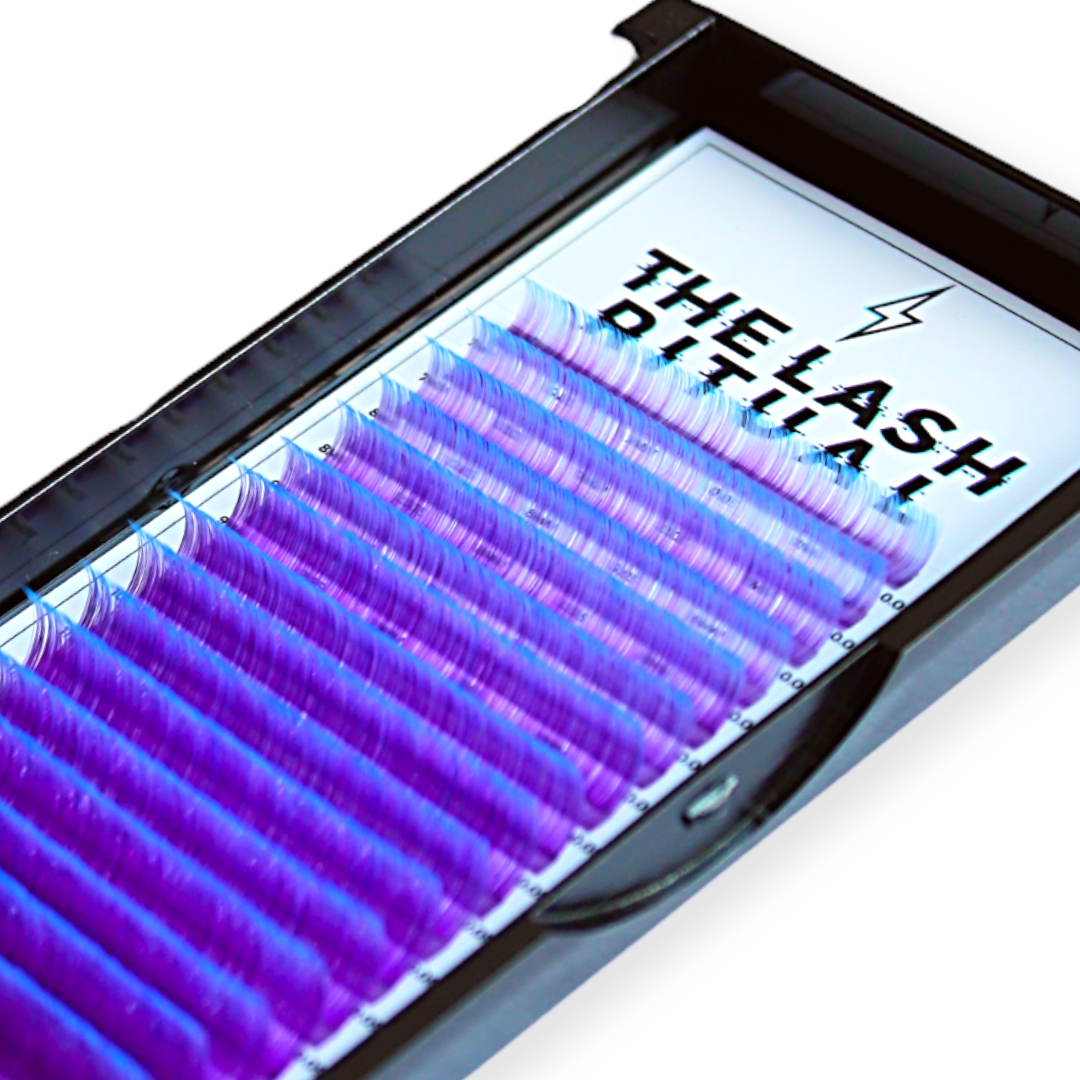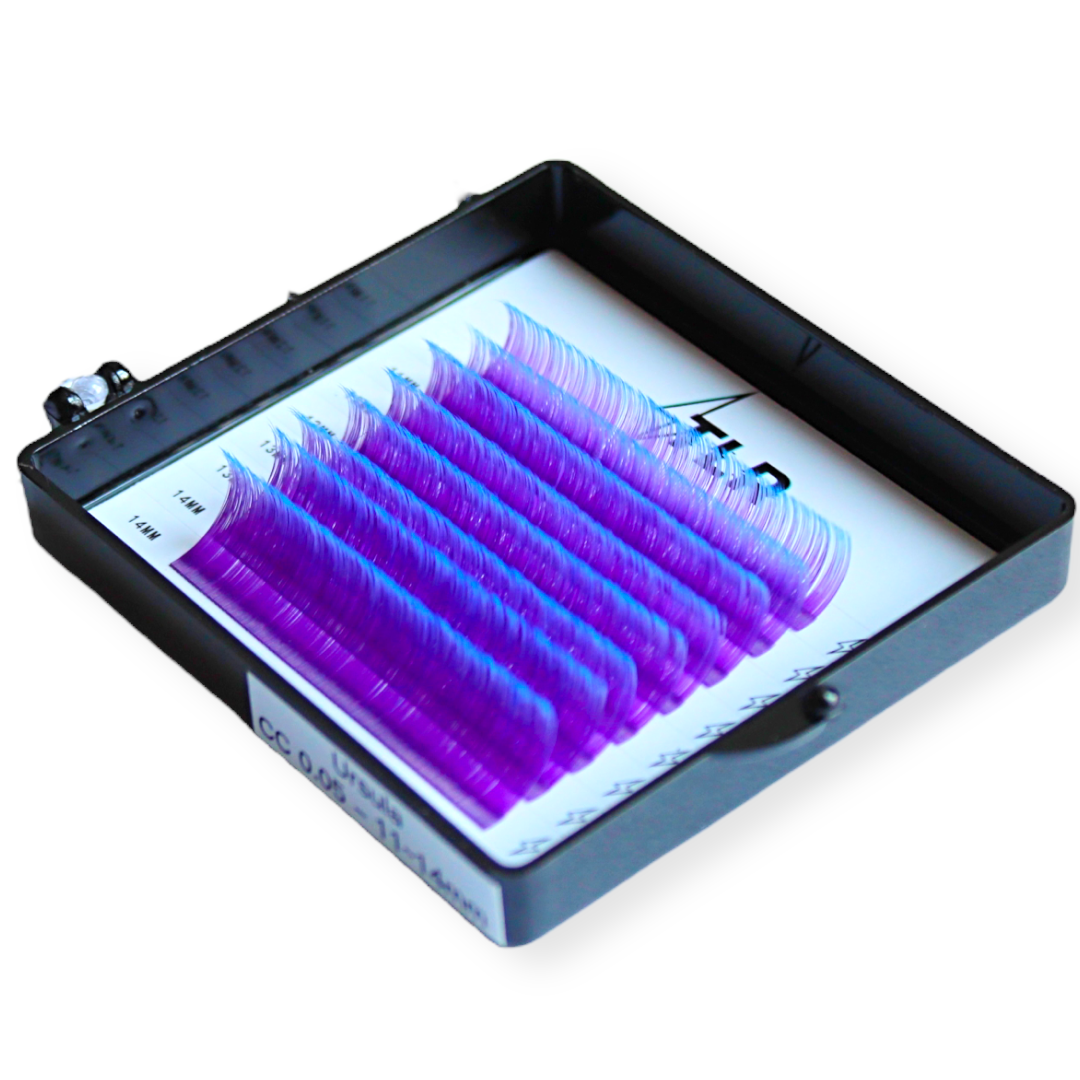 Ursula .05 [UV][16 lines]
Purple body with powder blue UV reactive tips. Full size trays come with 16 lines, and mini trays come with 8 lines with 2 rows of each length. 
Additional Info:
While vibrant, TLR Neon Lash Collection do not glow on their own. They are activated by UV/blacklight. Be sure to add one to your cart at checkout to get the full effect.

ABOUT THE COLLECTION:
The Lash Ritual's Ombre collection is made for creating the most unique lash sets with ease. Use across the entire lash line for a bold look, layer with black for contrast, ad to the inner or outer corners - the possibilities are endless!
The Lash Ritual lashes are for hand crafting volume fans. They are not "Easy Fans", "Pre-made Fans" or "Auto Fans". Lashes are loose at the base when removed from the strip and must be manipulated into a volume fan and dipped into adhesive.